Theodosius II's Church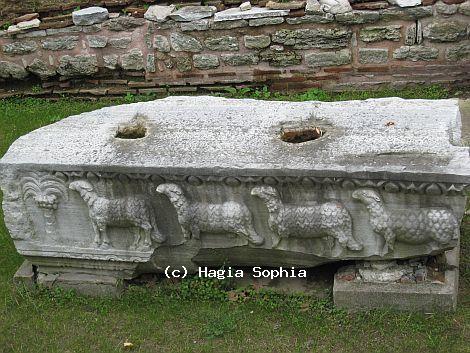 After the first church's being destroyed, Theodosius II ordered it to be repaired and inaugurated the second church on 10 October 405. 
Today we still don't know whether the original fourth century plans remained unchanged or not. But still it consisted of standard architectural elements of the Byzantine period: an atrium, probably a narthex and a basilica with galleries. 
The second church was completely destroyed during the tumult of the Nika Revolt in 13-14 January 532.
Today, some marble blocks from this second church are represented at the courtyard of the third church/ the museum.